Charley's Bunion – Episode 2 – "Bunions Be Gone"
How Painful is Bunion Surgery? Watch Episode 2 of "Charley's Bunion" in which Charley Describes Her Experience with her Initial Consultation and Actual  Bunion Surgery by the Vancouver Podiatrists at Vancouver Podiatry
Are you considering Bunion Surgery but want to know what the actual process is like?I Do you want to hear from a patient who has been through bunion surgery at Vancouver Podiatry? In this episode of "Charley's Bunion", Charley shares what it was like coming to Vancouver Podiatry for her initial consultation to see Vancouver Podiatrist, Dr. Roy Mathews. She also discusses what she was expecting the surgery to fix her painful bunion, and how it compared to her actual experience on the day of the surgery.   Call 604.264.1377 to book your no-obligation consultation at Vancouver Podiatry or visit https://doctormathews.com/ for more information.
Stayed tuned for Episode 3, where Charley will discuss her recovery from bunion surgery. She will describe her recovery from immediately following surgery, right up until 5 weeks post-op .
We hope this has been helpful to you. If  you have any questions, please contact a Vancouver Podiatrist at Vancouver Podiatry at 604.264.1377.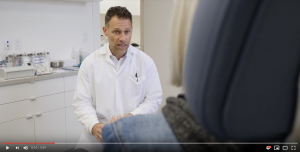 Published on:November 29, 2018
Posted in Uncategorized by Roy Mathews